Resource Center
Wells Fargo Case Study SEM /
Webinar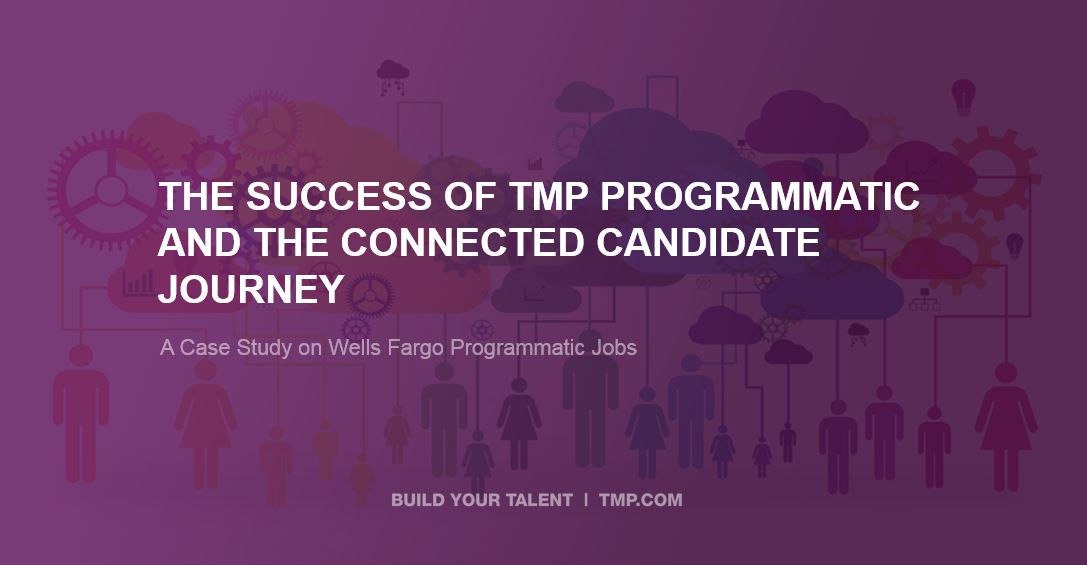 Wells Fargo, multinational financial services company, needed a strategic programmatic solution to fill key positions in technology, risk and analysis, and compliance.
TMP executed a strategy that would reach candidates at each stage of their journey by attracting, informing, and converting candidates through TB 360, Programmatic Jobs, and TalentBrew. Wells Fargo saw a dramatic increase in conversion rates for hard to fill roles while decreasing costs.
Key takeaways:
• Conversion rates improved dramatically for hard to fill campaigns
• Programmatic display ads received more views
• The average cost per click for Programmatic Jobs decreased
Access the Wells Fargo case study to see their programmatic jobs story in action.
TMP Worldwide
125 Broad Street, 10th Floor
USA