EMPLOYEE SPOTLIGHT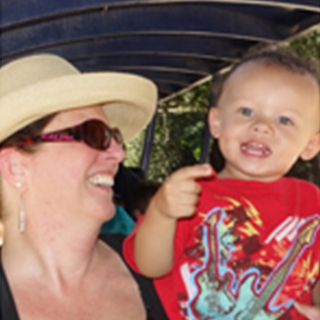 Gretchen Edwards
Regional Vice President
TMP Los Angeles office
At the heart of TMP are the people. Employee reviews on Glassdoor routinely cite working with "smart people with a ton of experience" as a major pro of the job. In the "Tell Me About Yourself" series, we sit down with TMP employees from across the globe to learn more about who they are and what makes them tick. Get to know Gretchen Edwards, Regional Vice President in the TMP Los Angeles office.
TMP: When did your TMP career begin?
Gretchen Edwards: January 1984
TMP: What is your current role and responsibilities and what does your team/department do?
GE: As RVP, I manage the account service team that handles clients in the southwestern US.
TMP: What other roles have you had while at TMP?
GE: I was a partner in the agency, Howard & Edwards, which was acquired by TMP in 2001 and I have been an RVP with TMP since then. Although, some might say that I also work here as a Copywriter—my first love in the advertising world!
TMP: What advice you would give to new employees?
GE: You create your own destiny at TMP, so this is not an environment for the meek. Learn everything you can about everything we do (and who does it!), decide what direction you want to go in and make your desires known. Never wait for change to happen to you; this is a place where you can and must make it happen!
TMP: What's one interesting fact about yourself that your co-workers do not know?
GE: I find being a grandmother to be extremely interesting, but I think everyone knows that about me (have I showed you pictures of Oliver lately?). One thing my co-workers may not know about me is that my idol is an 83-year-old woman who will be graduating from Wayne State University in June, 2014 with a BA degree in Theatrical Arts. She is also a piano teacher and a community theater director and set designer who should be particularly proud of her pioneering work on The Exonerated and The Laramie Project. She is very humble, however, and never toots her own horn. Which is why I am doing it! Everyone should be so lucky to have a Mom like mine and I pray that I am even HALF the woman she is!
Want to work with Gretchen and people like her? We're looking for creative, dynamic and outside-the-box-thinkers. View our available positions and apply today!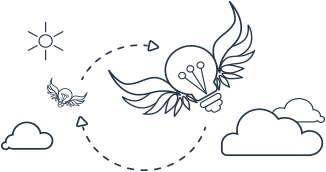 Creativity. Imagination. Vision.
Work at a place where everything and everyone around you is inspiring.