EMPLOYEE SPOTLIGHT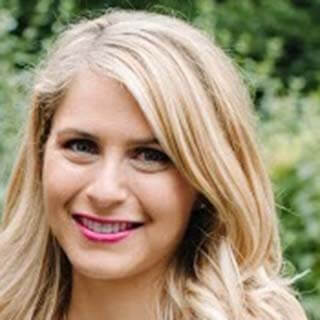 Brooke Perellis
Account Director
TMP Chicago office
Account Director Brooke Perellis Enjoys Fun, Flexible Culture and Making Positive Impacts
At TMP, our people are at the heart of everything we do. But don't just take our word for it. Get to know our very own Brooke Perellis, an Account Director (AD) at TMP. Brooke not only gives you a glimpse into what it's like to work as an AD and what the TMP culture is like, she also shares some personal tidbits.
When did your TMP career journey begin?
My TMP career journey began in the summer of 2015. I started as an Account Executive (AE) in June 2015, and by February 2016 I was promoted to an AD. So I switched accounts and roles, which was great. In early April, I switched to another team, but I'm still in the AD role.
In terms of your role as an AD, what do you enjoy about it?
It's almost hard to pick just a couple things because I think the role is kind of the best of all the roles combined, because you're helping our client strategists set the strategy, you're involved in the strategic set-up, but then you're also overseeing and helping, if needed, in executing the strategy. I love being the glue to the account and helping hold it together and directing the account about where we need to go.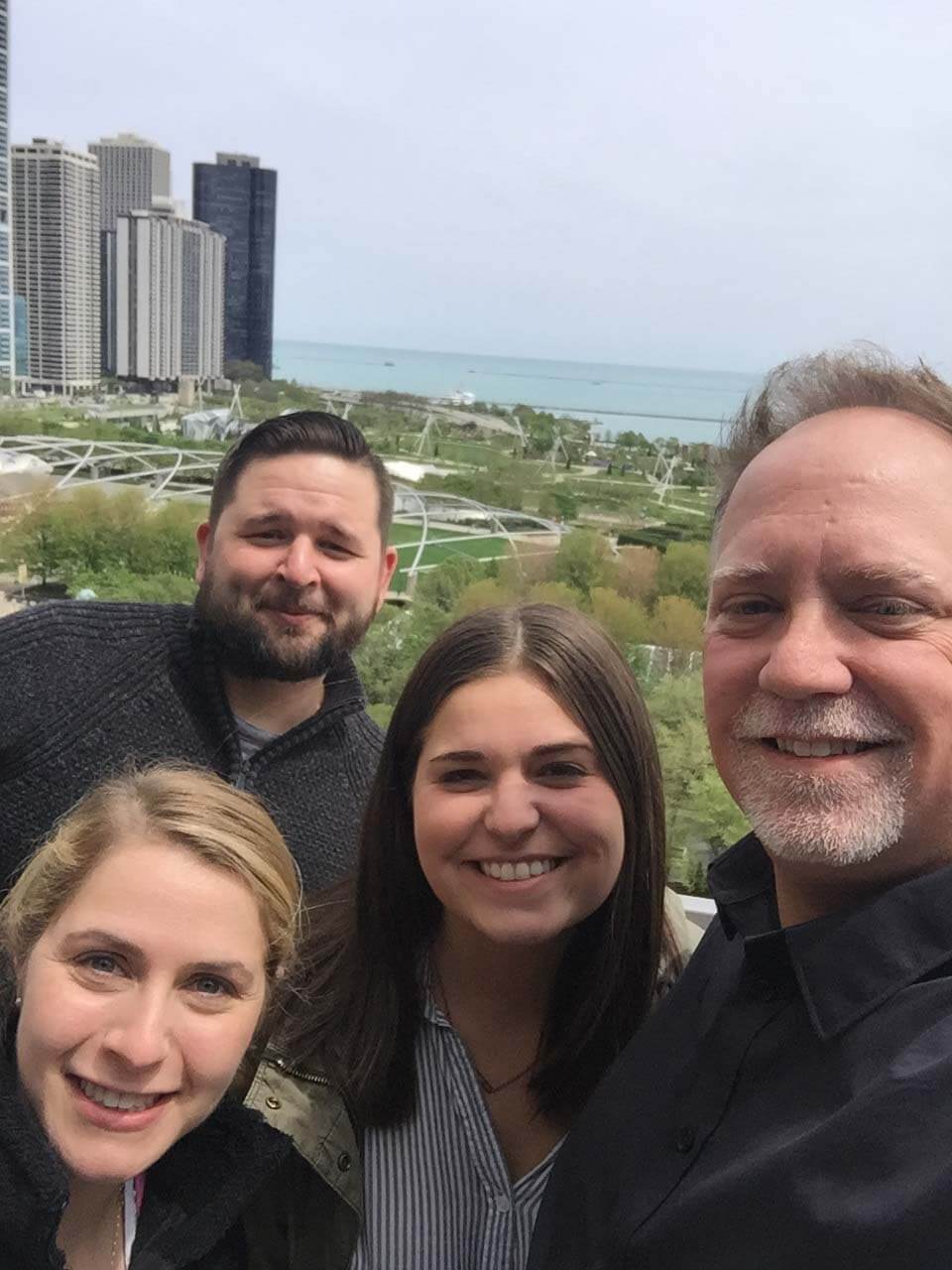 What made you click the apply button?
You know what's funny is I never did! Let me tell you about how I came to TMP, because I think that'll help: I was living in Louisville at the time, which is where I'm from, and I really wanted to get to Chicago. My goal was to have a career in Chicago. I had recently graduated college, and I connected with TMP's Recruiter on LinkedIn. We had a mutual connection and we started talking…through him I was able to interview with the company, and the rest is history.
What new, exciting things have you learned since working for the company?
I feel like I'm always learning, which is good. You don't want to be with a company in a role where you're not always learning. And what I particularly enjoy about my job is learning about all the latest digital trends. TMP does a great job internally educating the account team and even other teams about the latest digital trends, which is great. And that's primarily through the TMP Labs group and our Digital Strategists.
What was the last big achievement you celebrated?
Switching to a team that focuses on one major client is definitely an achievement. I'm still in the same role, but there are more eyes on this account. The opportunity to work on a large dedicated account is a major achievement.
Describe the TMP culture.
It's definitely the epitome of a work-hard, play-hard culture. At times, the work can be challenging, there can be a lot going on, but you ultimately have the opportunity to celebrate it and have a good time. So, I think work-hard, play-hard is the best way to describe the TMP culture.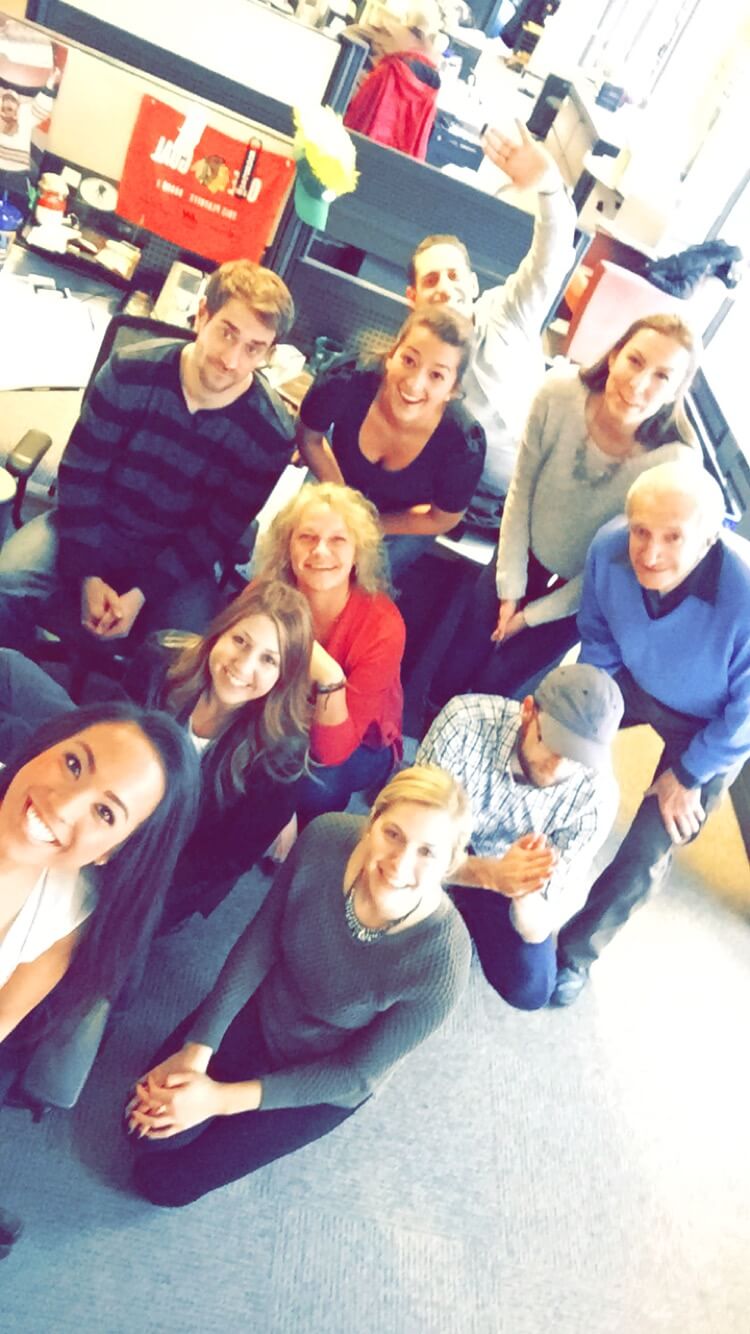 When do you have the most fun at work?
I love all the office celebrations – the cookie exchange around the holidays and the company-wide parties in the office are always a ton of fun. And maybe if I had to pick one thing, it's the holiday party. I look forward to it year after year. I get really excited about it.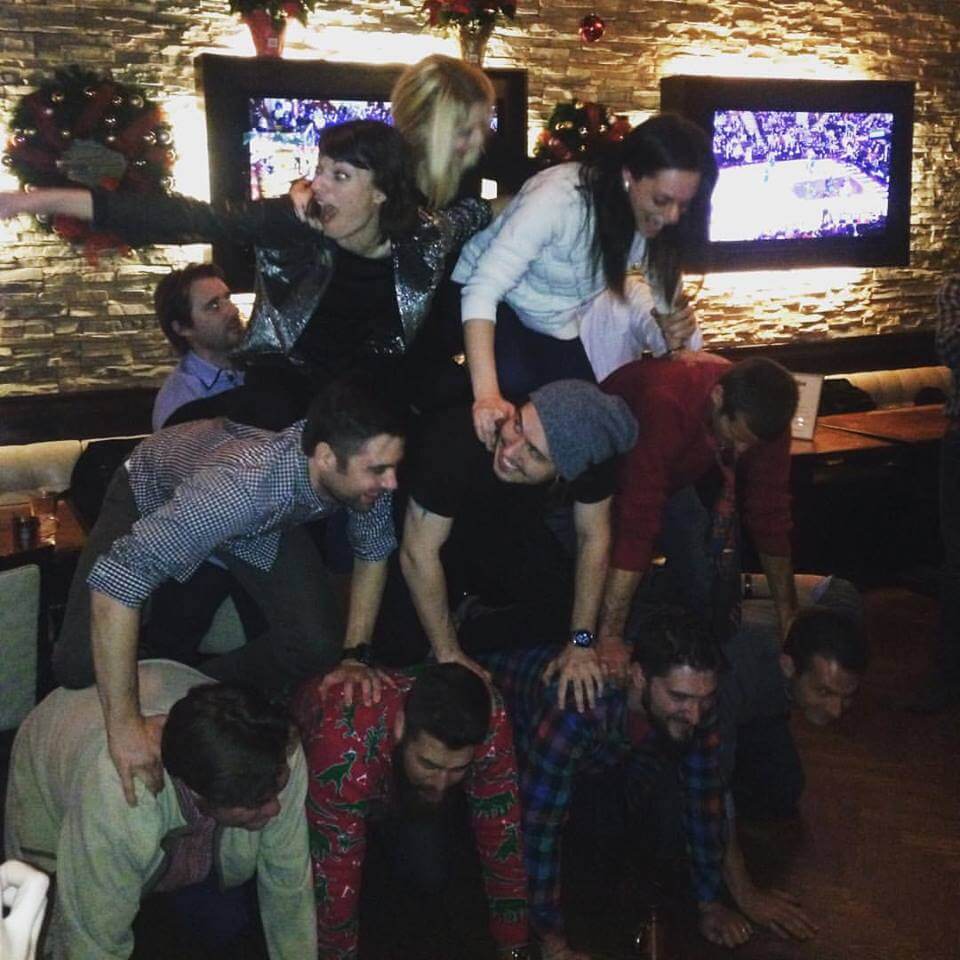 What qualities should a potential candidate possess to succeed as an AD at TMP?
Great question! I'd say great organization skills, communication skills, the ability to multi-task between teams, internally and with the client. You're juggling a lot of projects and you're ultimately the liaison, so multi-tasking is important. And you also have an AE who is supporting you, so you'll be able to lead him or her in their day-to-day work. I would also say attention to detail is really important.
What makes you smile when you think about your work?
The biggest thing that makes me smile is making an impact. Knowing I'm having a positive impact on my client makes me feel good and very rewarded. So when we have success, I smile. Another thing that makes me smile: I love when people I work with directly – especially people who help me, like my AE's – get promoted to an AD. Helping people with their career paths is especially important to me.
Name five reasons to come work for TMP.
The people at TMP are awesome. We have the ability to interact with our global offices – like TMP India, for instance -- and everyone is just lovely.
If you've put in the time and energy and proven yourself as a valuable asset to the company, there is some flexibility if you are interested in a different role, whether in your current office, another office in the U.S., or abroad.
Our offices are awesome! The Chicago office, in particular, is super new, super built-out, with great views. Having a really nice space is very important.
I find all my supervisors and managers to be very approachable. And you don't always get supervisors and managers who you feel are very approachable, so I think that's really special and noteworthy.
I like how TMP recognizes everyone. So, going back to that piece where you feel like you're having an impact and being rewarded, success is acknowledged. I think it's pretty cool to have senior leaders with eyes into that.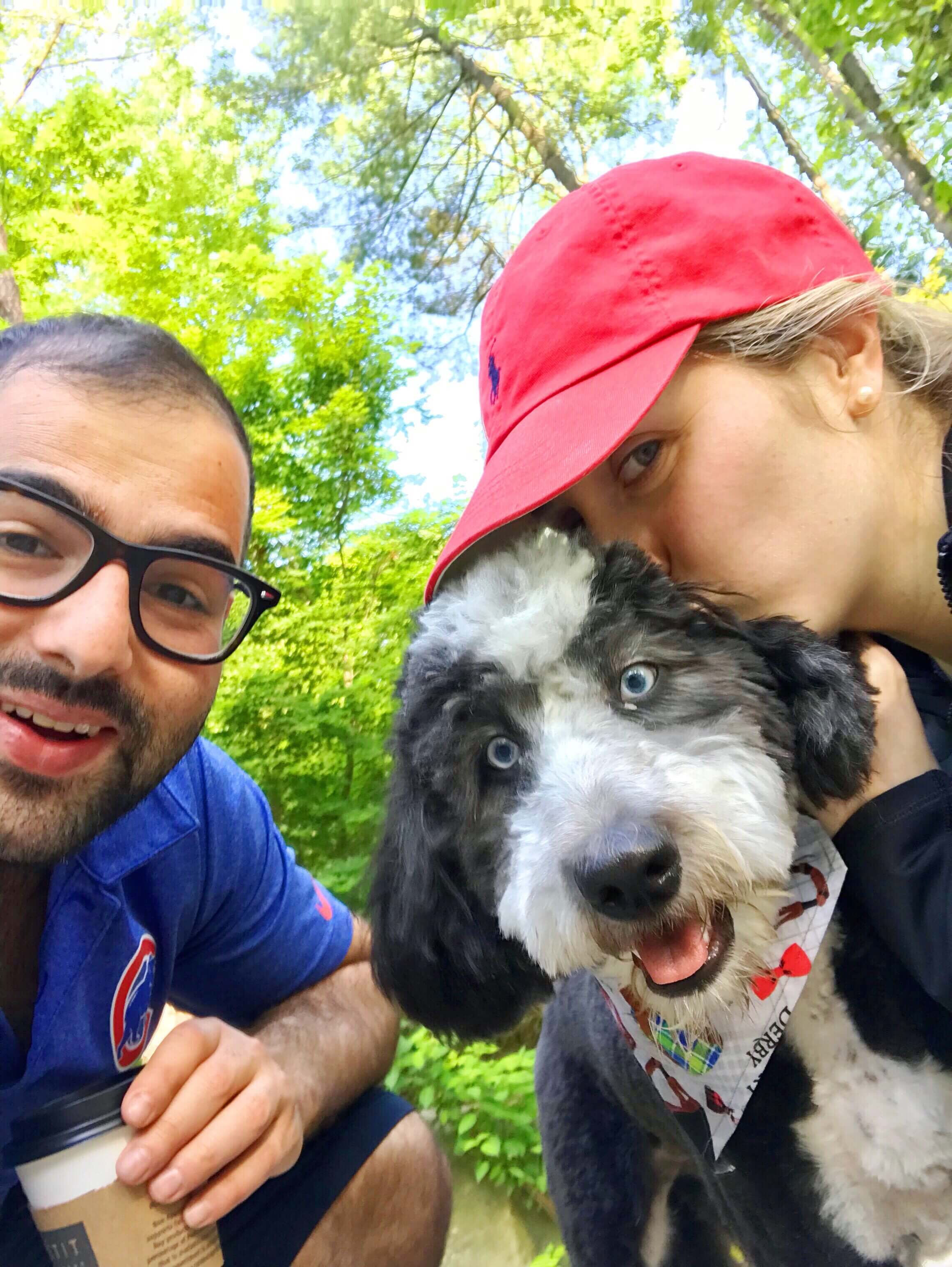 Is there anything else you'd like to share about TMP?
I made a lot of great friends through TMP, which goes back to the people piece. You really like your work colleagues, but they do become your friends, too – people who I hang out with outside of work and catch up with. It's really nice to have colleagues who are friends in that sort of capacity!
What do you enjoy doing in your spare time?
I love to cook, trying new recipes and working with fresh ingredients, and having a home-cooked meal when possible. That's really important to me. I also like to exercise. I'm really into spinning, yoga and Pilates. And I like fashion. I also love walking my dog and playing with my dog, an Australian-Shepard poodle named Stella Marie who turns one this summer. I also love to travel – I was in Thailand and Japan recently.
Want to work with Brooke and people like her? We're looking for creative, dynamic and outside-the-box-thinkers. View our available positions and apply today!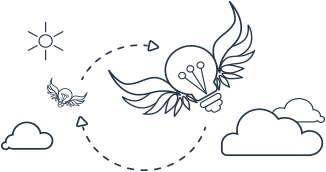 Creativity. Imagination. Vision.
Work at a place where everything and everyone around you is inspiring.