Office Events:
TMP San Francisco's 5th Annual Scavenger Hunt
On July 14th, TMP San Francisco held their 5th ANNUAL Scavenger Hunt, sponsored by their Mandatory Fun Committee.The San Francisco office divided into three teams and competed for points by completing a series of tasks pulled from all their previous scavenger hunts. Harder (and more humiliating) tasks were rewarded with bigger points, as was interacting with strangers on the street. (And not to mention dancing and singing on San Francisco Muni buses…) The teams started at the San Francisco office near the water and hustled all over the city, including the Financial District, Chinatown, and North Beach/Little Italy. Less than five points separated the two top finishers, Team T and Team M, while Team P, led by SVP Chris Stynes, suffered a humiliating loss of 30 points. Victorious Team T (shown below), shares their "Woo Woo" spirit and their winning attitudes! Team M almost pulled out a win with their uncanny reenactments of sculptures and sword fights (pictured below, top right). And, though Team P finished a distant third, they still showed team unity across the Dragon's Gate in Chinatown (bottom photo).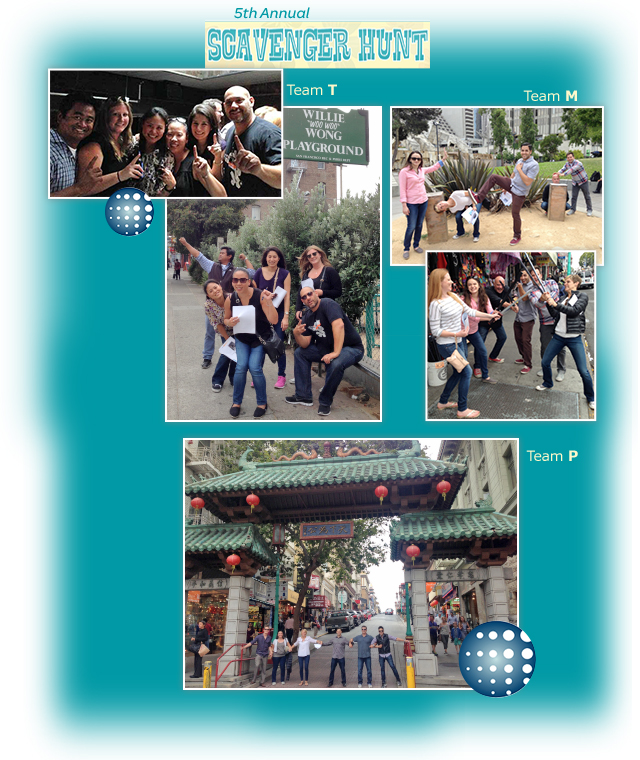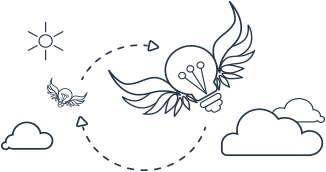 Creativity. Imagination. Vision.
Work at a place where everything and everyone around you is inspiring.