What It's Like Working in TMP's Sales Department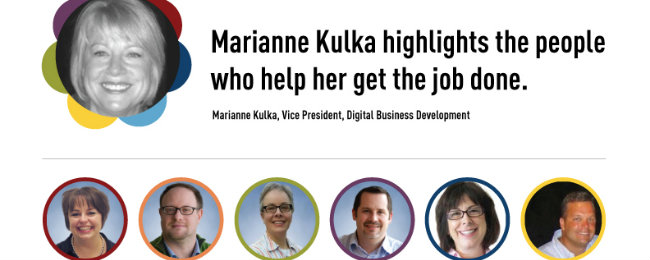 To succeed in sales you need a great story to tell. If you can write and pitch your story, you've won a client. At the heart of TMP's story are the people. While a career in sales allows you to work independently, no person is an island. Marianne Kulka, Vice President, Digital Business Development, credits her success in sales to a team of individuals. Learn more about Marianne's "go-to" people at TMP and how they support her goals day-to-day.


Jennifer Vaughan, Vice President, Digital Strategist
"Offers a new lens and perspective."
"Jennifer has great ideas, a positive attitude, challenges my thinking, and brings a new lens and perspective to the sales situation. She presents well and relates to talent acquisition people extremely well!"


Steve Ehrlich, Senior Vice President, European New Business
"Trains new staff."
"I was fortunate to spend the entire first week of my employment with Steve Ehrlich. He trained me. We attended SIFE/Enactus together—and ever since, he has been a go-to guy for me."


Jil Lesko, Knowledge Manager
"Comes through in the 11th hour."
"I can't tell you how many times over the past 6 years that Jil has come through for me. Not only in regards to working on RFPs, but also regarding 11th hour needs like formatting documents."


Fred Pratt, Vice President, Digital Platform Sales
"Brings a sense of humor."
"Fred is by far the best manager I have ever had. He pushes up his sleeves and jumps in and helps so much. He challenges my thinking. He makes me better. He knows when I need to laugh and he makes me laugh. When we win opportunities he congratulates and when we lose—he suggests something else to bring in."


Lori Charest, Vice President, Employer Brand
"Cranks out proposals."
"Lori cranks out proposals and assigns people to help with brand-related sales opportunities. She is always willing to help and share case studies, new decks, etc."


Chris Grasso, Vice President, New Business Development
"Shares indispensable resources."
"Chris shares so many good sales ideas and articles with the team. If I need something to aid in a sales situation that I am working on, I reach out to Chris and he gets back to me quickly. He is a great resource to have."
---
To be a hunter, a storyteller, an expert, a person who wins new clients, you need go- to people. As a member of TMP's sales team, you'll be given the resources you need to succeed in the job. We are growing fast and you will have an opportunity to make a real difference in the growth of our business. Check out our available positions and apply today!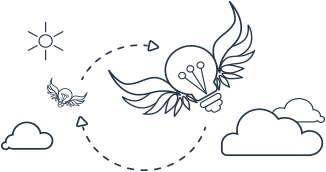 Creativity. Imagination. Vision.
Work at a place where everything and everyone around you is inspiring.