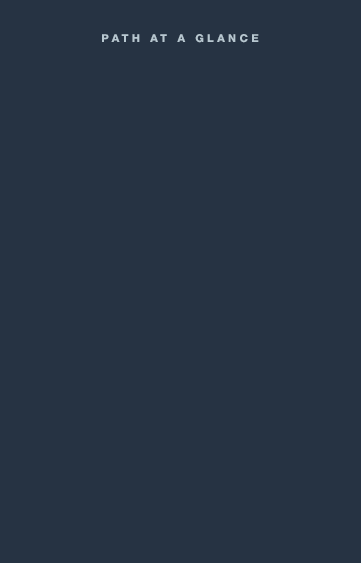 Lauren Goldstein knows the benefits of TMP's culture of mobility because she's lived it. In more than a decade, Lauren has held nine roles spanning two departments across three cities. Never one to turn down a good opportunity, Lauren's career has taken her from Atlanta to Miami to New York. After serving in account service roles, Lauren made the jump to digital when she moved to New York in 2014.
"My decision to move from account services into digital had to do with the trajectory of TMP. I didn't want to go into sales and sell TalentBrew, but I certainly thought it would be a good idea to help our clients implement it. When the Digital Project Manager role opened up in New York, I thought it was a good place to be. Digital development is an area that just keeps growing and growing." In the 5 years since she's worked on the digital team, the lessons she's learned have proven invaluable.
"You have to be very versatile and dynamic to people's needs, the needs of the client and the needs of the account team. You get to work with basically every team in the company which makes you a more well-rounded dynamic person."
Along the way, Lauren's been lucky enough to have multiple champions who have helped her achieve her goals.
"I've had people who entrusted me, elevated me and got me exposure and access to more of the company. I've learned a great deal from them. It's the people aspect of TMP that's one of the most attractive qualities. Everyone is very passionate and smart. I have never asked someone to explain something to me and had them say, 'No, I'm too busy.' People are really receptive if you want to learn."
There's always room to align your skills or hone your interests to get where you want to go.

– Lauren Goldstein, TMPer since June 2006
And now that she's in a managerial role, Lauren is in a position to pay it forward. Every opportunity she can, she makes sure her team gets the support they need to thrive.
"I like to give my team members access to share their ideas and feedback. They have a lot of great ideas and there's no reason it should be contained to just the meetings I'm in. Anything I can do to share with the product marketing, creative and product teams, I always jump at the chance. It's important to hear other people's rationales and understand why things are the way that they are."
Beyond leadership support, Lauren attributes her success to three key factors: collaboration, respect and inquisitiveness.
"I always try to take a beat and remember that everyone's trying to accomplish something and we're trying to do it together; that's what matters.
It's also important to have respect for a person's craft, what they do and the time it takes them to do it. You wouldn't want somebody to dismiss you and say, 'Oh, that's no big deal — it can take five minutes.' So, respecting your colleagues goes a long way in building good relationships.
I also think being a naturally inquisitive person has helped me in my career. I'm not afraid to lask questions because I'd rather understand something than just nod my head and be passive."
For one of her biggest and most rewarding projects, Lauren used these factors, plus the delivery skills she acquired in account services and the technical knowledge from her digital training to successfully build out websites.
"People in the company still cite and use the work we did as examples. That always gives me a lot of pride. Working on these large accounts, I had to broker relationships with the client and our internal teams. To be successful, I was given access to resources across the company — from the creative team to UX. We assembled a top team and worked collaboratively to build something really amazing."
And for people just starting their TMP career, Lauren has this advice:
"There's a ton of mobility at TMP but you have to speak up and say, 'I'm interested in X.' If you prove yourself and are invested, people are willing to help you move into new roles or departments. Besides me, I've seen people make huge moves, like an account services person becoming a developer. There's always room to align your skills or hone your interests to get where you want to go."
Now that you've read one story, are you ready to build on your own?
Search for Jobs
---