Employee Spotlight Questions
Kerry DeBruce Senior Art Director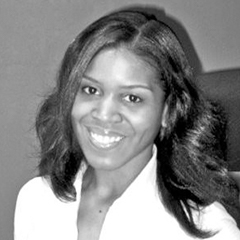 When did you start working for TMP?
March 2015
What is your current role and responsibilities?
Currently, I work as a Senior Art Director in the creative department. The creative team takes the employer brand strategy for each client and translates it into visuals that tell fresh, innovative stories across traditional and digital channels.
What does your department do?
The creative department creates employer brand strategies for TMP's clients using storytelling and visual systems that inspire and engage candidates on all recruitment marketing channels like career websites, social media and traditional advertising.
What other roles have you had while at TMP?
I've always worked within the TMP creative department. However, creative covers many roles — sometimes you're an illustrator, a photo retoucher, a graphic designer, a storyteller, a strategist, an animator, a digital artist, a director, a teacher — the creativity is endless.
What do you think is the best part about working at TMP?
It is wonderful to work amongst such a diverse mix of disciplines — engineers, digital, creatives, sales and client services — all working together toward the same goals.
What would you tell candidates applying to TMP?
If there is something you'd like to do, you could probably explore it at TMP. There are endless resources and so many intelligent, gracious people here — they all have the ability to teach us something new.
What's one interesting fact about yourself that your co-workers don't know?
I write haikus about branding. It started as a thesis project and just kept going.