A Day in the Life of a TMP SEM Analyst
Follow along as we get a glimpse into the day-to-day of Cheyenne Blakely, an SEM analyst at TMP Worldwide, who started working in the Chicago office in March 2018. Cheyenne went to college locally, at DePaul University, where she studied Marketing and Industrial-Organizational Psychology. She has worked for a large tech company and multiple start-ups, while also pursuing case competitions to gain valuable skills in digital marketing. Cheyenne spends most of her free time in studios dancing, exploring Chicago's hidden gems and longboarding.
Come on and join as we tag along with Cheyenne!
8:30 a.m.
Cheyenne gets on the bus in Lincoln Park, her daily commute to work. On the bus, she checks her emails to "get in the zone," while she puts on her slow wake-up playlist. After she's done checking her emails, she enjoys the beautiful views of the lake and orders Starbucks off the mobile app.
9:00 a.m.
She picks up her coffee from Starbucks, then heads over to Pret A Manger for some breakfast. Once she sits down at her desk, she starts replying to emails, as she's a firm believer that communication is key; therefore, she is always responsive and accessible to her internal and external teams. Next, she skims over her color-coded list of open tasks categorized by prioritization. She also opens her multiple media platforms, so she can be quick on her feet if someone needs her to review any client campaigns.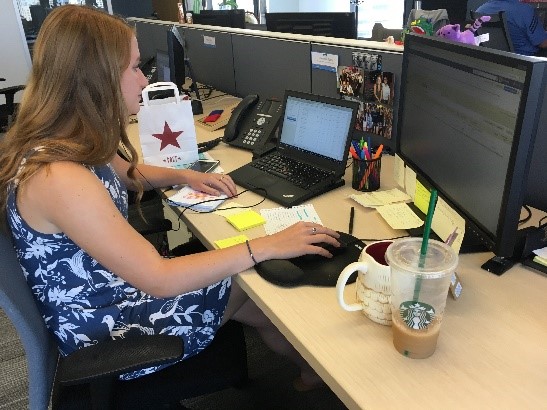 9:10 a.m.
Cheyenne goes through her pacing document for each of her 16 clients. She navigates multiple platforms (social, paid search, job aggregators, programmatic), checks on campaigns, strategizes, communicates with media reps to double check spend and make optimizations crucial to the clients' success.
11:00 a.m.
Campaign launches! She finalizes pre-launch process with Account Services, Ad Ops and the Metrics analyst. Cheyenne finds it fascinating that there are so many touchpoints and cross-functional collaborations within each campaign set-up. She prefers to get on the phone to answer questions quicker to keep the campaign launches or updates moving more efficiently.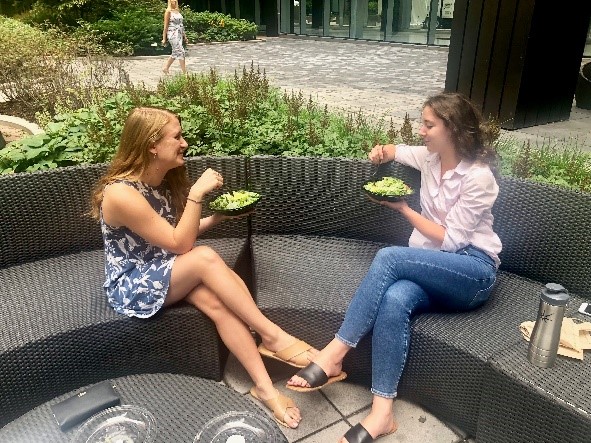 12:00 p.m.
Lunch time! Cheyenne grabs lunch with friends and goes outside to take in the beautiful downtown Chicago views. She always sees something different that she never noticed before, which is one of the many reasons Cheyenne loves the Windy City. She also loves that there are plenty of great food options and lounging spots around our building since we are right next to Millennium Park.
1:00 p.m.
After lunch, Cheyenne heads to the monthly company-wide meeting. Being a global company, these meetings allow her to not only learn more about other TMP employees, but to stay on top of company updates.
2:00 p.m.
She meets with some of her Performance Media team members. Cheyenne believes it's always beneficial to get another set of eyes on campaigns and input from her colleagues. "It helps grow my digital marketing skills and provide unrealized opportunities," says Cheyenne. "It's important to constantly be learning from others – the more well-rounded, the better!"
3:00 p.m.
Cheyenne is on the San Francisco and Los Angeles accounts, so this is primetime to connect with her team. She cues up her EDM playlist and refills her water bottle. Here she'll discuss strategy and any technical questions with other departments or managers. "In this environment, I'm not afraid to ask for help since everyone is so supportive," says Cheyenne.
4:00 p.m.
Taking a quick break, Cheyenne grabs her second coffee and admires the beautiful city views from the Chicago office.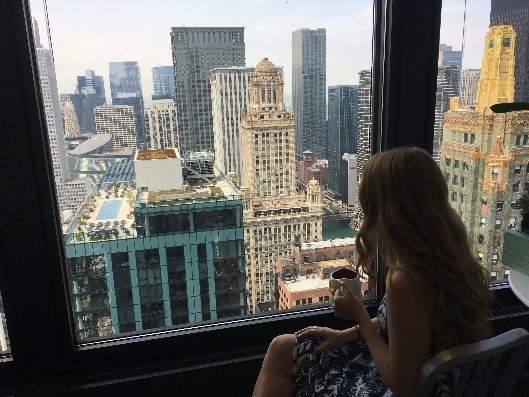 4:45 p.m.
She goes over deliverables for tomorrow and color code for prioritization, ensures all messages have been responded to and cleans up the post-it note debris around her desk.
5:00 p.m.
That's it! Cheyenne heads out of the office and into the city for some shopping, food and more city views before heading home.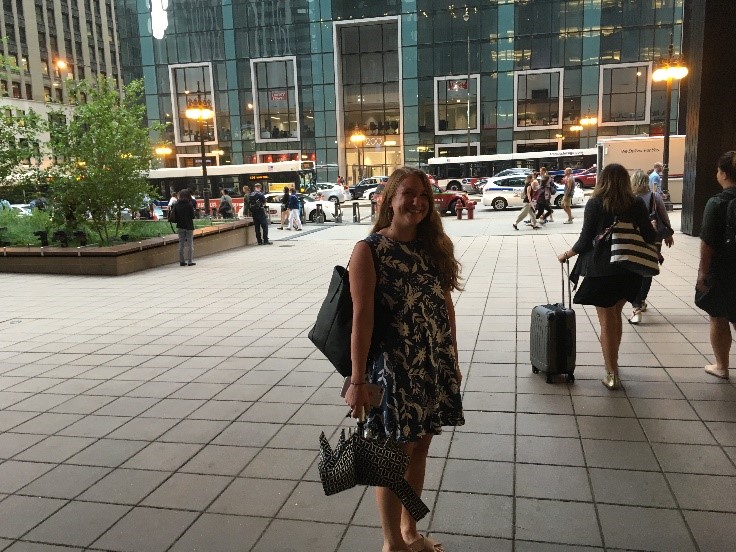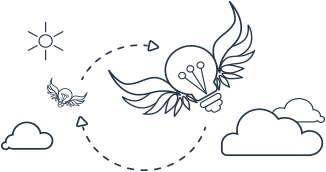 Creativity. Imagination. Vision.
Work at a place where everything and everyone around you is inspiring.