A Day in the Life of a TMP Account Director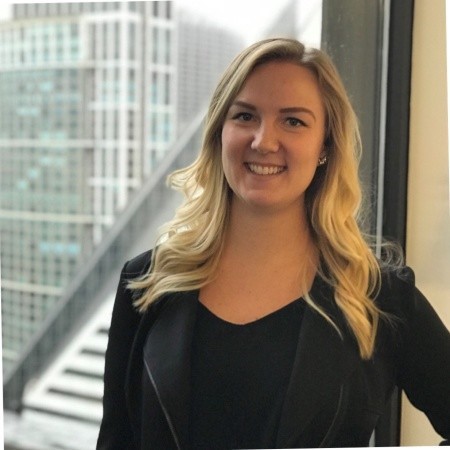 A career on the account services (AS) team with TMP Worldwide is a challenging yet rewarding experience that allows you to take the lead with a wide array of clients. Amy Schobinger, who has worked in AS in Chicago for almost three years now, is a prime example of the growth opportunities within the team, having worked her way from account executive, to senior account executive and most recently account director. Curious about what her exciting role entails? Explore what her average day is like at TMP.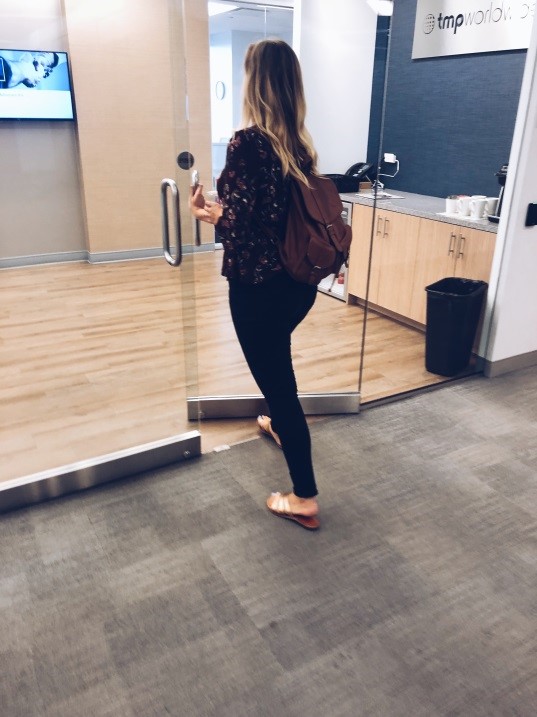 8 a.m. – Amy arrives to the office by 8 a.m. each morning. She enjoys arriving early, because it gives her some quiet time to catch up on emails and update her to-do list for the day. This is helpful because on some occasions, she'll receive urgent client messages that can change her entire plan for the day. Occasionally, she'll also have early client calls.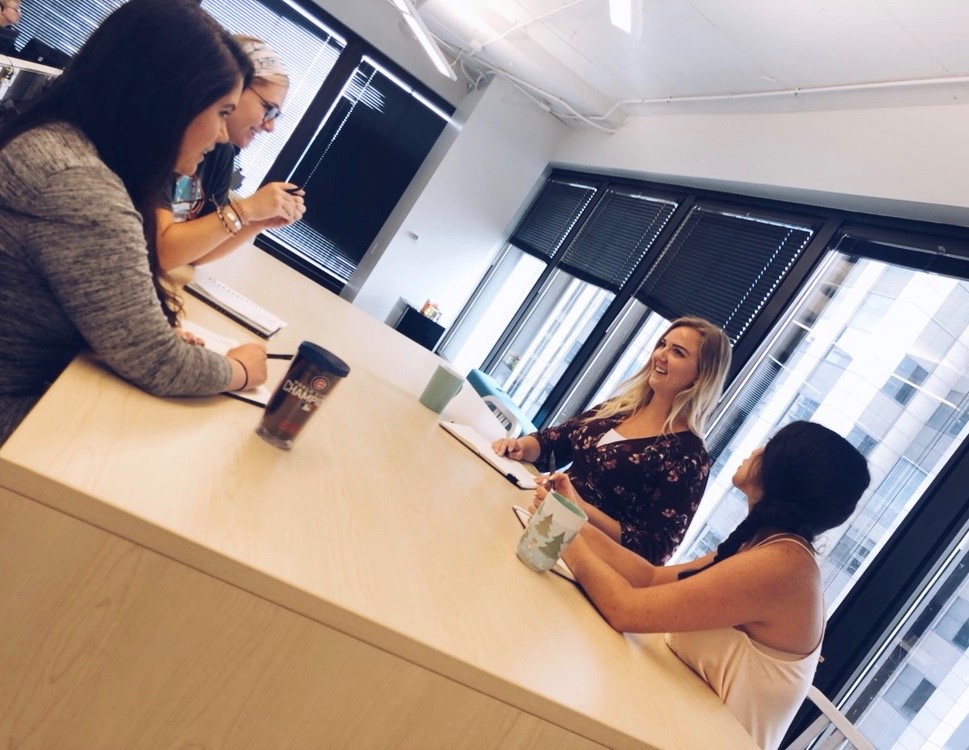 9:15 a.m. – Every morning Amy and the rest of her account team have a standing meeting to review what they'll be working on for the day. "If an urgent client request comes through we sometimes have to divvy up responsibilities to ensure the deadline is met," she explains. The meeting serves as a good opportunity to make sure the entire team is aligned and aware of what each other has going on.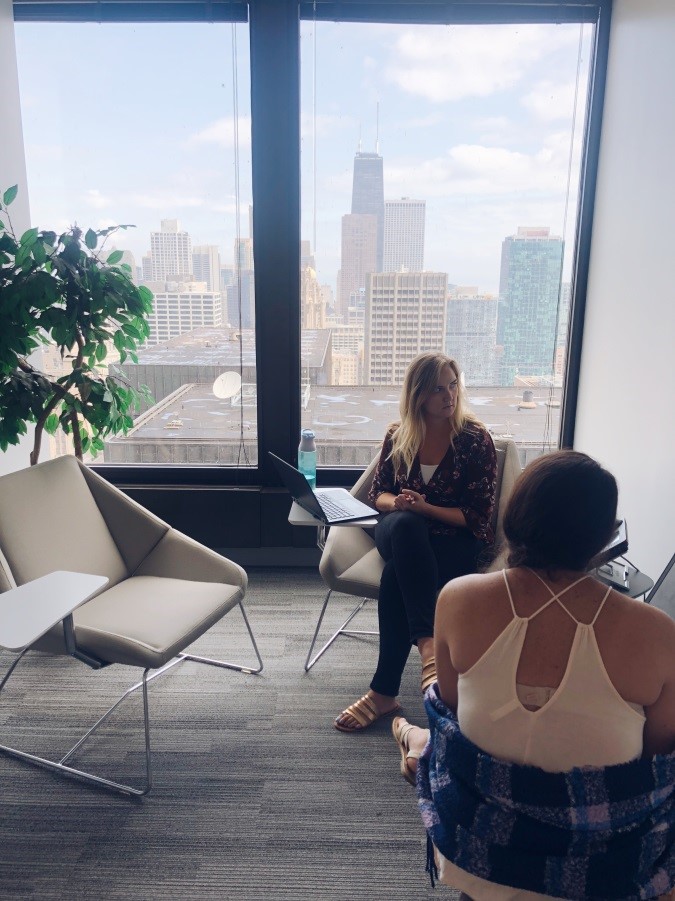 10 a.m. – After the standing meeting, Amy takes a media vendor call with team member Shay. These calls can either be with existing vendors, or a new vendor that wants to pitch a product or offering to the team. If she's not on a vendor call, Amy will use this time to answer emails, work on social strategies for clients and more.
11 a.m. – Amy allots time to answer client questions. "Sometimes it's a media question, or an update to our social content calendar," she says.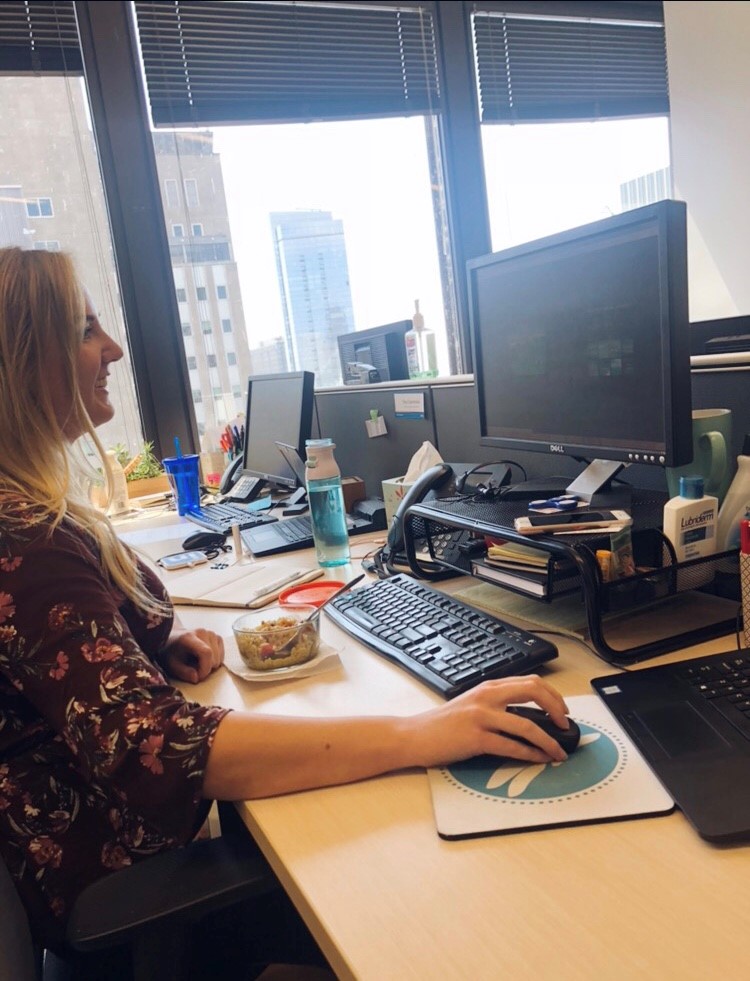 12:30 p.m. – For lunch, sometimes she'll look up restaurant reviews to decide on new places to try. Most recently, she's been planning a vacation that she'll be taking with her boyfriend in Cozumel.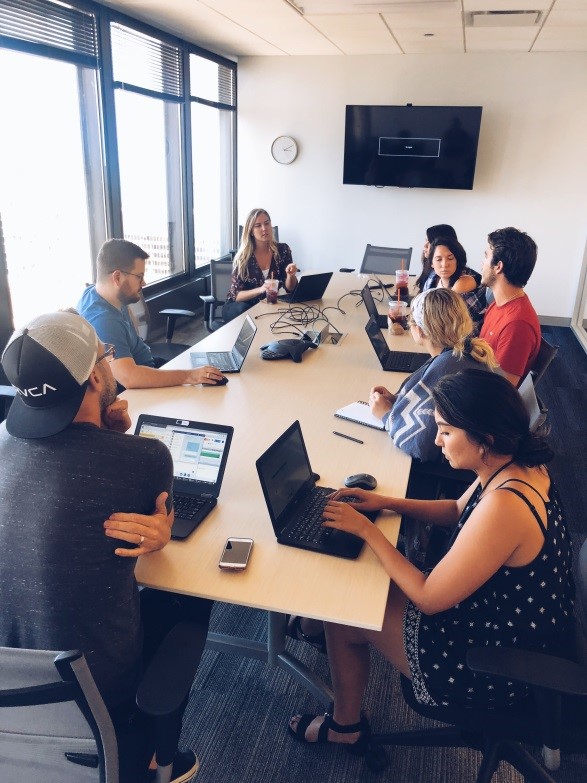 2 p.m. – After lunch, Amy and the rest of the team have an internal meeting with the metrics and media teams to review monthly client reporting in order to ensure accuracy, and to make sure the reporting is aligning with their client's goals.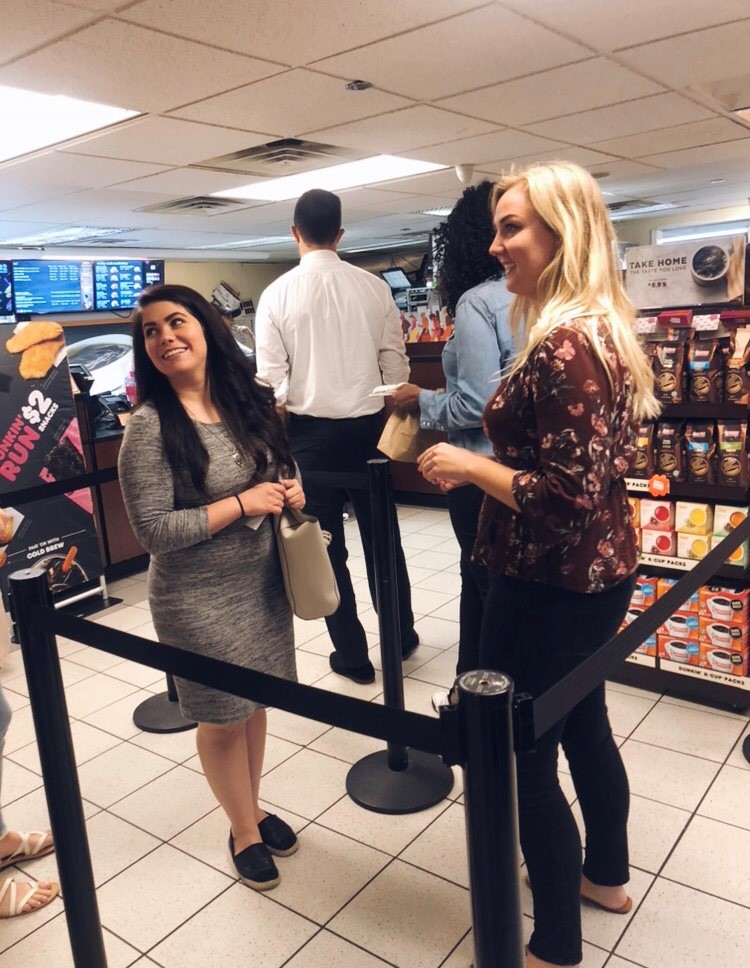 2:30 p.m. – Once she's out of her internal reporting meeting, Amy and some of her other team members head down to Dunkin Donuts for their happy hour to buy a $1.50 iced coffee. She loves a good deal!
3 p.m. – After her caffeine re-up, Amy and the team meet with a different account team to go over their media request process, and to brainstorm new ideas that she can implement with her own clients.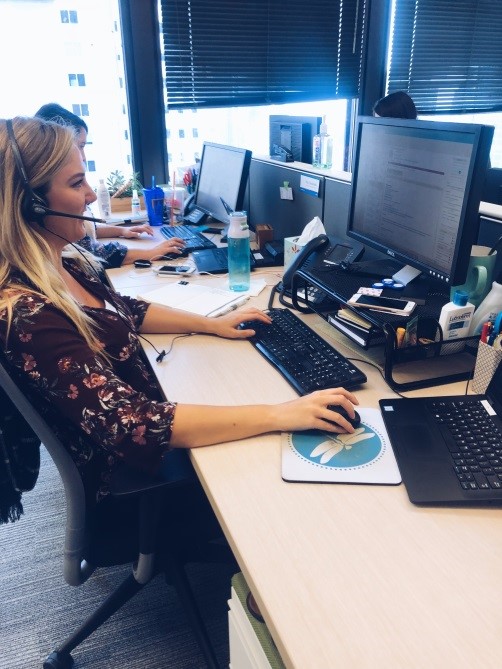 4:30 p.m. – Around this time, Amy usually expects a call from the client with various questions. She'll answer those and wrap up her emails before heading out.
5 p.m. – Once she's finished everything, it's time for her to leave for the day! In her spare time, she loves trying new restaurants with friends, or cooking with her boyfriend. She is a part of a monthly Supper Club where her friends all try a new restaurant in a different part of Chicago—from dim sum in Chinatown to Ethiopian in Uptown and more.
Are you looking for a unique and stimulating career opportunity in the advertising and marketing industry? Kick off a fulfilling career on the account services team at TMP and grow with us!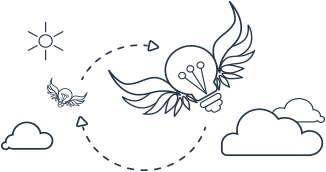 Creativity. Imagination. Vision.
Work at a place where everything and everyone around you is inspiring.