Office Events:
Boston – TMP's Top Chef
On May 8th, the Waltham Office held its first TOP CHEF competition.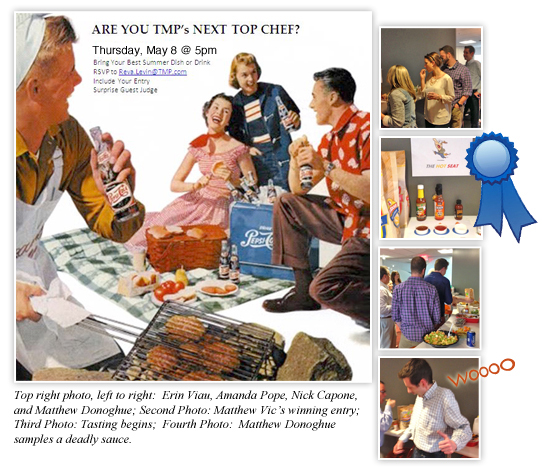 To put it as nicely as possible, the entries showed the true breadth and range of the individuals that make up this great team – and that none of us should quit our day jobs to become professional chefs! Among the entries were:
An exotic fruit plate.
A just in time for summer angel food/pineapple cake.
And Wine. …this would have been considered a cop out if we didn't love wine so much.

But the most inventive entry had to be that of newcomer, Matthew Vick. Matt brought in different hot sauces ranging from mild to malicious and judging from the reactions you see in these pics, people seemed to sample the deadlier end of the range.
A good time was had by all and there was no impact whatsoever on Amazon cook book sales.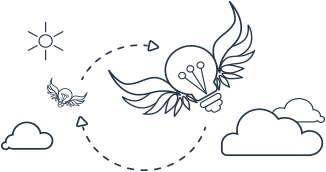 Creativity. Imagination. Vision.
Work at a place where everything and everyone around you is inspiring.